The Autodesk Platform Services (APS) support team monitors StackOverflow for, and will answer, all questions marked with APS-related tags. In many cases, members of the Autodesk developer community will also give you advice. Ask a question now!
As the community grows and more questions are asked and answered on StackOverflow, you'll get better and better results when searching for what you need help with before having to post a thing:
Search results will open in a new browser tab.
How to get better answers
1. Always add the autodesk-platform-services tag to indicate that your question is about Autodesk Platform Services.
2. If you are asking a question about specific API, add any of the following that are appropriate for your context: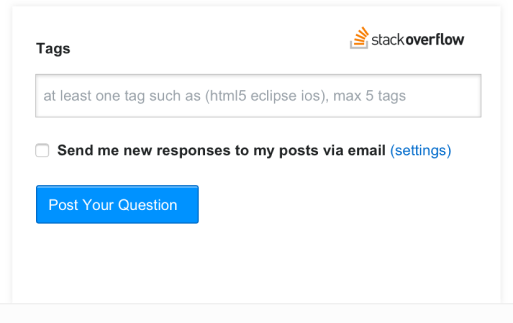 Authentication (OAuth): oauth
Autodesk Construction Cloud: autodesk-construction-cloud
BIM 360 API: autodesk-bim360
Data Management API: autodesk-data-management
Design Automation API: autodesk-designautomation
Model Derivative API: autodesk-model-derivative
Premium Reporting API: autodesk-premium-reporting
Reality Capture API: autodesk-realitycapture
Viewer: autodesk-viewer
Couldn't find the answer you want?
If your question is not receiving any attention on StackOverflow, or you want to ask a question that is inappropriate for that forum, you can
Email our support team directly.
Schedule a call with our Software Engineers. If you need help with your code, we recommend you prepare your environment for debugging and screensharing.